American Academy of Health and Beauty - 300-hr Spa Nails program
The Deal
Get more than 50% off your tuition!
The spa industry
is looking
for nail techs!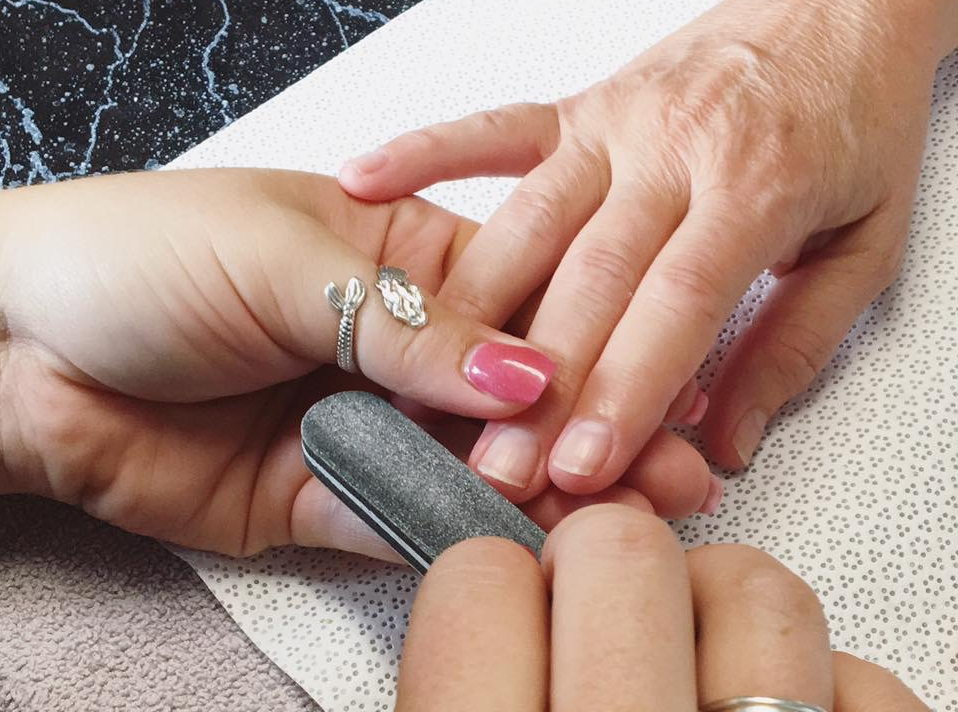 Start your new career now
and get trained for the
ever growing spa industry.
The American Academy of Health & Beauty offers a Spa Nail Program consisting of 300 hours as required by the N.H. State Board.
A student who completes our course and successfully passes the state board examination will be prepared to enter the salon as a spa nail technician.
Deal Restriction(s)
Tax and gratuity not included
300-hr Spa Nails program Does NOT include: Registration Fee ($100.00), Apprentice License Fee ($25) and Fees associated with getting the state license upon graduation ($243).
NO CASH BACK, NON TRANSFERABLE, ONE PER PERSON PER HOUSEHOLD, PRINTED vouchers MUST BE MENTIONED AT TIME OF REGISTRATION, REGISTRATION 30 DAYS BEFORE CLASSES START, OTHER COSTS LIKE MATERIALS MIGHT NOT BE INCLUDED.
EXPIRES 12/31/19, NO CREDIT TOWARDS OTHER COURSES, NAILS CLASS ONLY, DROPOUT NONREFUNDABLE, STUDENT IS SUBJECT TO FOLLOW ALL SCHOOL POLICIES.
Promotional Value Expires on: 12/27/2019
This certificate is for 300-hr Spa Nails program and valued at $3,134
300-hr Spa Nails program includes Tuition ($2,384), Books/Kit ($550) and Lab Fees ($200) for a total of $3,134.
American Academy of Health and Beauty is the premier school in NH for Esthetics, Spa Nails and Massage Therapy. We have been helping students like you succeed for over 20 years!
Our educational programs specialize in the training of Esthetics, Spa Nails and Massage Therapy. Our mission is to provide each student an opportunity to achieve a quality education through a learning environment that is effective and meaningful, and that instills a sense of professionalism and dedication as well as an understanding of the industry.
Our goal is to successfully train each student to pass the state licensure exam or the national certification, provide learning experiences in current sophisticated Spa nail, Skincare and Massage Therapy through hands-on detail and classroom theory by highly qualified instructors. Upon completion of each program, the student is prepared to pass the state license exam or national certification.
Contact & Directions
American Academy of Health and Beauty
981 Second St. Suite 4
Manchester, New Hampshire 03102
Phone: 603-625-6100